Good corporate governance is essential for maintaining the trust of all Diaverum's stakeholders. Diaverum must therefore adhere to meticulous compliance and governance processes to ensure a high ethical standard, a sound risk management and thorough internal control.
As a global company which continuously adds new clinics and enters new markets, Diaverum has developed a proven, rigorous market entry screening and assessment strategy to establish whether we can enter and operate in a given country while upholding our values. You can read more about our corporate governance work in our 2019 Sustainability Report, downloadable at the bottom of this page.
Diaverum manages governance and compliance through three global frameworks:
the compliance management system (the "Diaverum CMS")
the framework for clinical governance
the framework for internal control
To cover relevant compliance and other risks related to Diaverum's operations, Diaverum has a Group framework for managing risk (the "Diaverum Risk Framework"). In addition, Diaverum has an internal audit function that independently audits the above frameworks.
Important standards and controls of the Diaverum CMS are the Code of Conduct and related Group polices, such as the Anti-Corruption policy and the Patient Referral Management policy.
Diaverum raises awareness about these policies through in-person training, e-learning, workshops and other awareness activities for its employees. Through the SpeakUP! policy, Diaverum actively promotes a culture of openness and Diaverum also provides an on-line whistleblower platform which enables employees to inform Diaverum Group Compliance, anonymously if desired, about potential compliance breaches.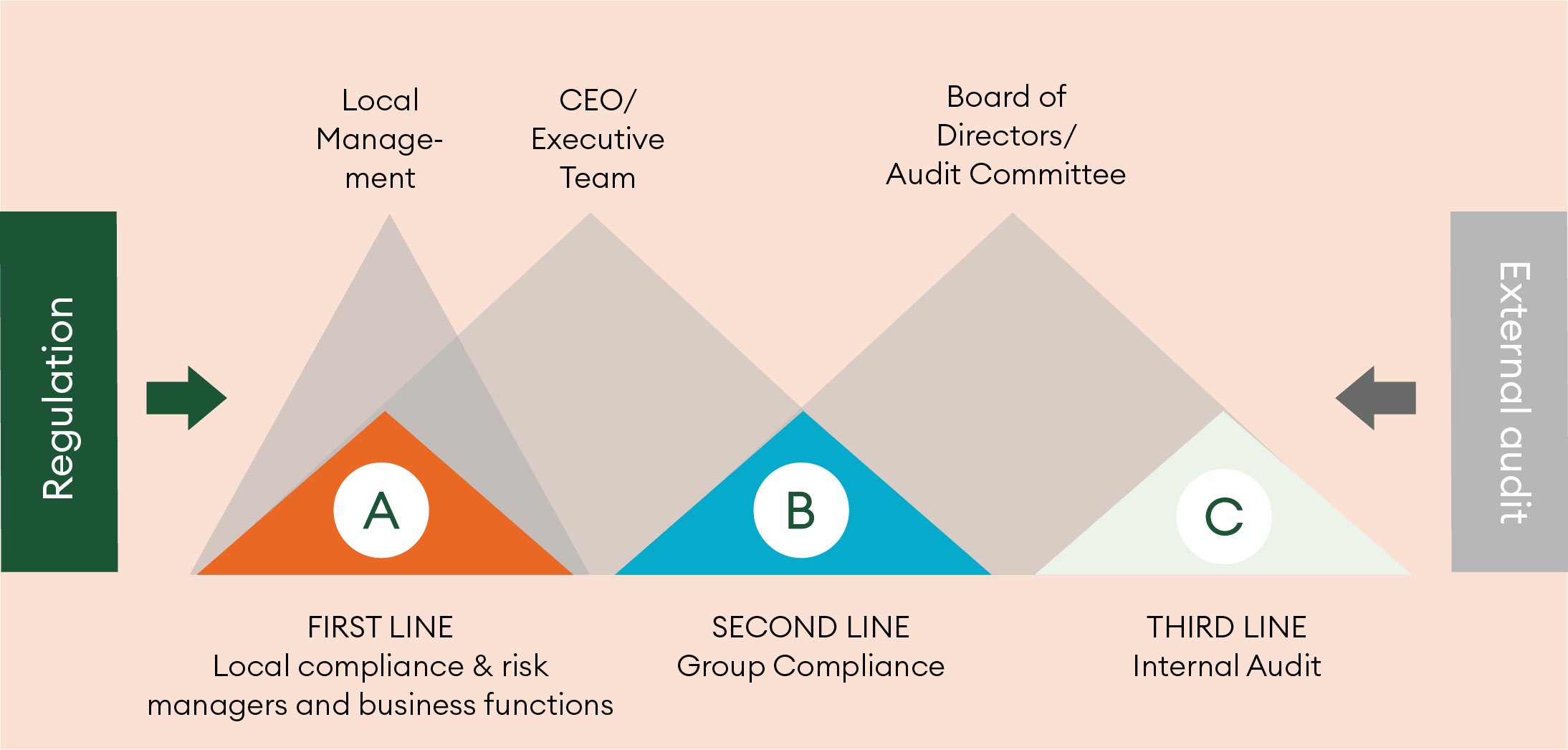 Management
An executive team with extensive international healthcare experience, an appreciation of the power of digital transformation and a clear vision for better renal care.
Management
Board of Directors
An enabling board of directors, focused on building long term shareholder value, contributing to strategy whilst maintaining the highest standards of governance
Board of Directors
Diaverum in numbers
---
Globally present in 23 countries across four continents
---
Staff worldwide (approx.)
---
Million treatments annually (approx.)