At Diaverum, our people are our business. Whether working in a clinic or in an office, in any one of our locations worldwide, each and every one of us plays a role in delivering life-enhancing renal care to our patients.
In these extraordinary times, the bravery and dedication of our people has been nothing short of inspiring, which is why we were delighted to recognise the best examples of bringing True care to life across our organisation, in the inaugural Diaverum Awards, in a ceremony held in Marrakech, last week.
About the Awards
Launched in March 2022, the Diaverum Awards celebrate exceptional examples of True care culture across the company, spanning five specific categories:
Competence
Passion
Inspiration
For LIFE: a life-saving action (where death or harm has been averted), or something instrumental in supporting business continuity
True care: the summation of our values and behaviours in one example
More than 430 nominations were made across our network of 23 countries, making these Awards a truly global celebration of Diaverum's people.
Celebrating the best of True care
The Awards ceremony, which was live-streamed during the 2022 Diaverum Annual Medical Meeting, in Marrakech, saw the five winners announced from a final pool of 17 finalists. They were:
Competence: Hanaa Awadh Alshehri, Diaverum Saudi Arabia, for always finding ways to enhance the lives of the patients she comes into contact with, their families and the wider community
Passion: Xirivella Clinic, Diaverum Spain, for showing that True care comes from truly knowing the those we look after​, as evidenced in a patient's testimonial that thanked clinic staff for "seeing the human beyond the patient"
Inspiration: Daniela-Nicoleta Toma, Diaverum Romania, for going the extra mile in everything she does, including making PPE kits for colleagues during the early days of the pandemic
For LIFE: Mohammed Saleh Alyami, Diaverum Saudi Arabia, for being a living embodiment of our Culture, when supporting a young CKD patient through the initial period of his diagnosis
True care: Lewisham Clinic, Diaverum UK, for its exemplary team ethic, dedication to patient education and collaborative ethos that contributed to them being awarded the highest possible rating of 'Excellent' by the UK's independent healthcare regulator, Care Quality Commission (CQC)
Dimitris Moulavasilis, Diaverum's Chief Executive Officer, commented during the ceremony: "From the moment these Awards were announced, through to this ceremony today – it's been a remarkable journey through our True care culture. My wish is that the recognitions given today go some way to show our deepest appreciation and thanks for everything (our employees) do, to enable Diaverum to provide life-enhancing renal care to our patients".
Kirsty Bashforth, Chief Business Officer, added: "I was personally amazed by the many stories that were brought forward from our markets across the world. The Diaverum Awards have come to stay, and I can't wait for the 2023 edition."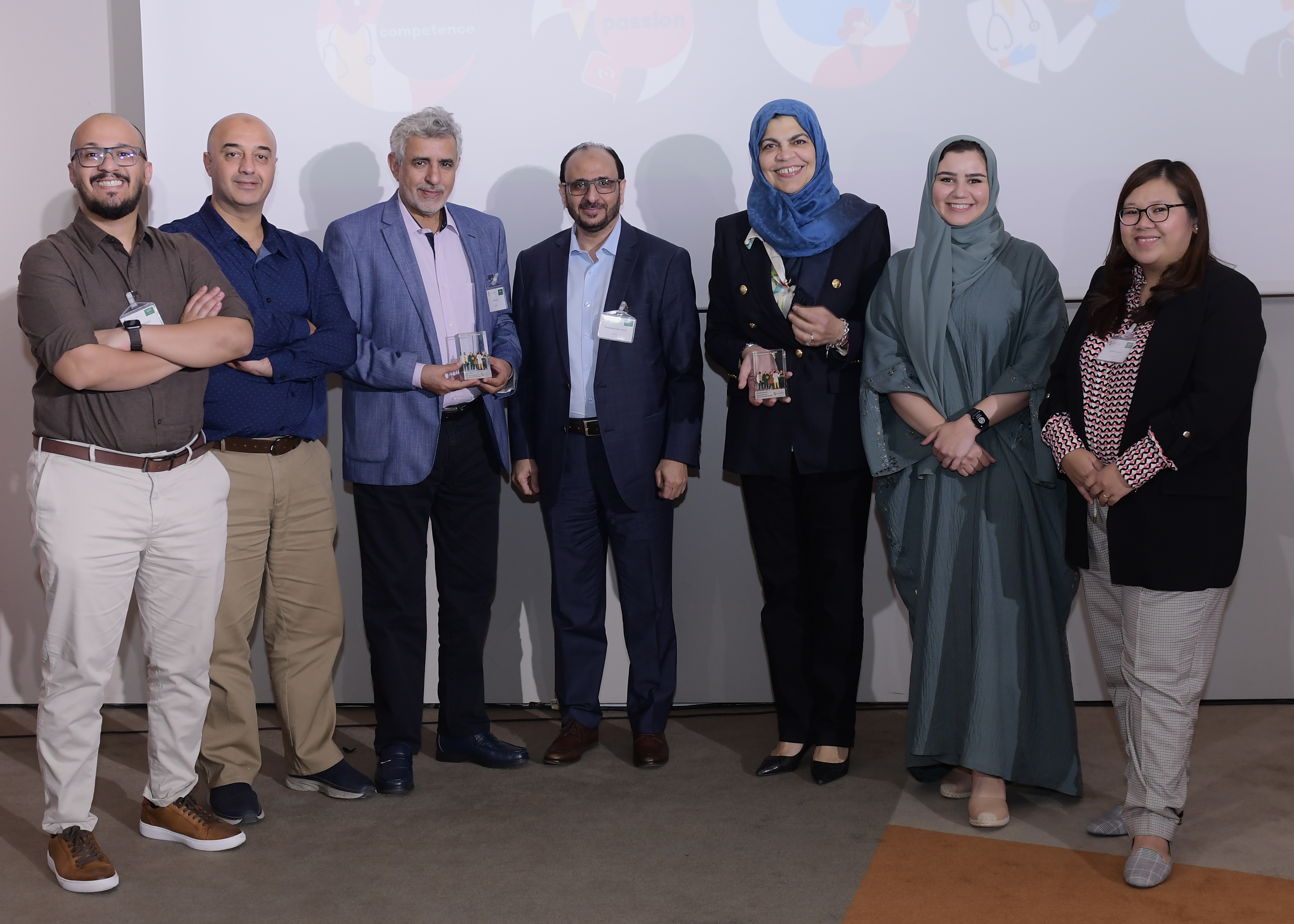 Saudi Arabia representatives receiving Hanaa's and Mohammed's Competence and For Life awards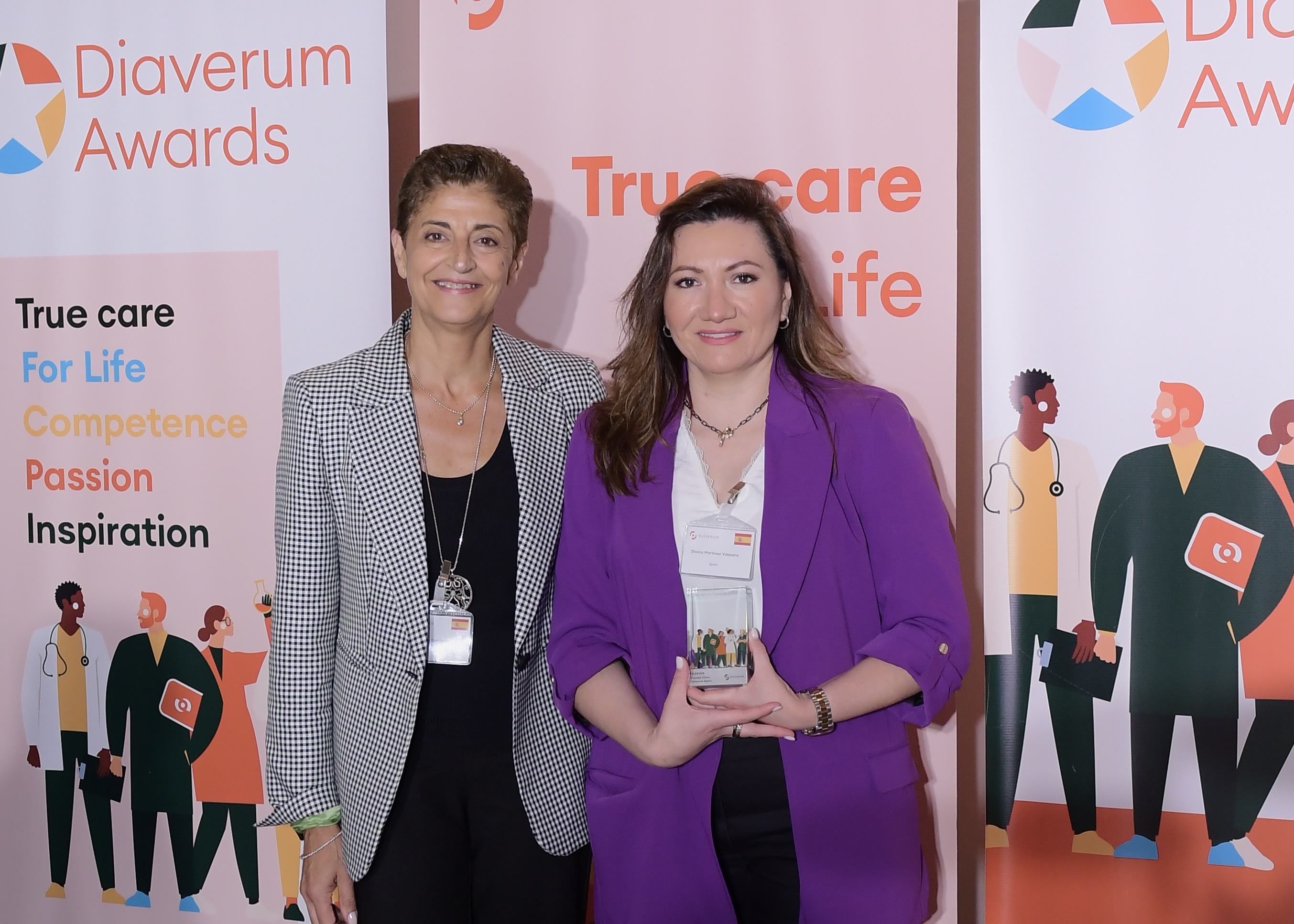 Spain representatives receiving Xirivella Clinic's Passion award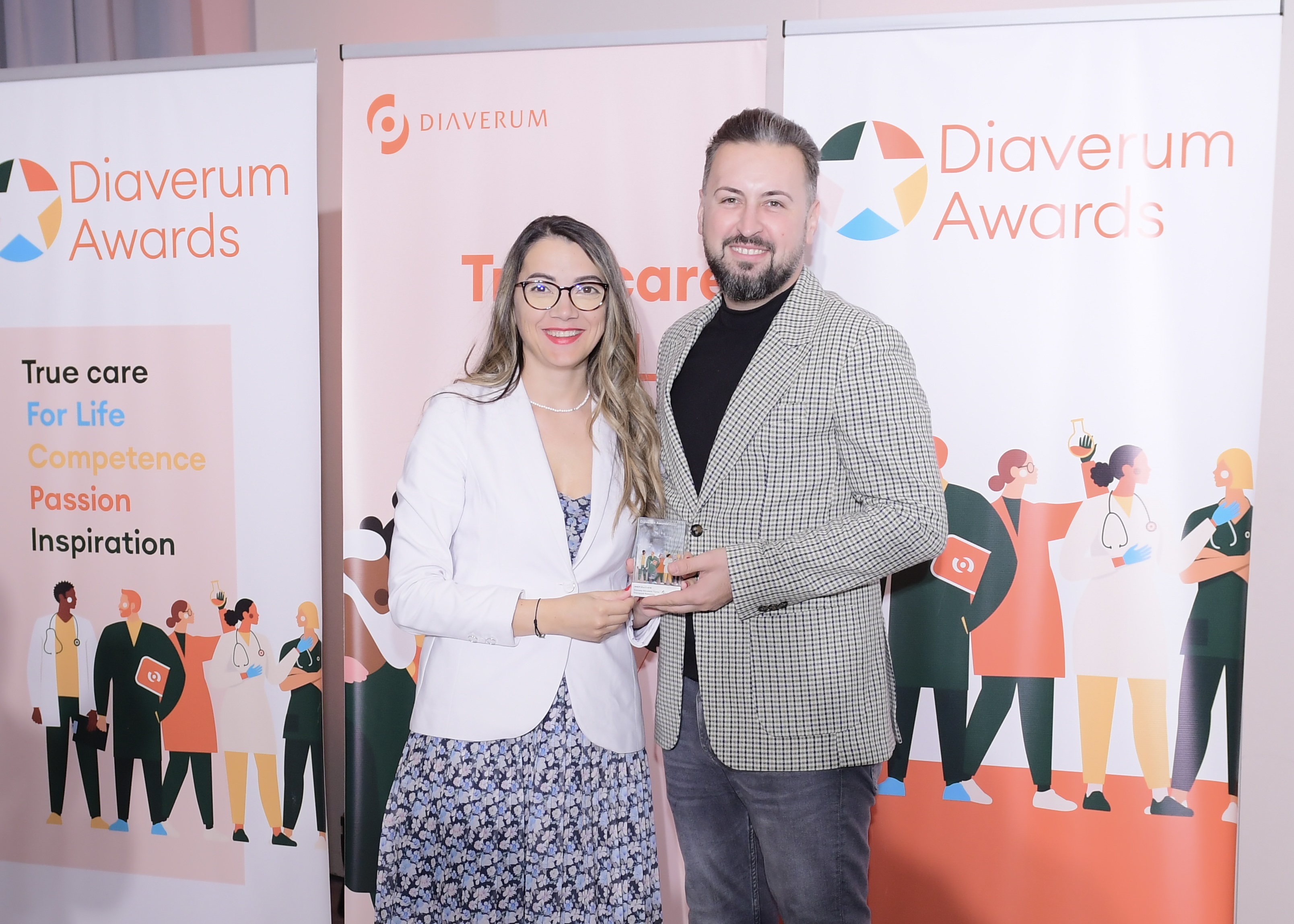 Romania representatives receiving Daniela-Nicoleta's Inspiration award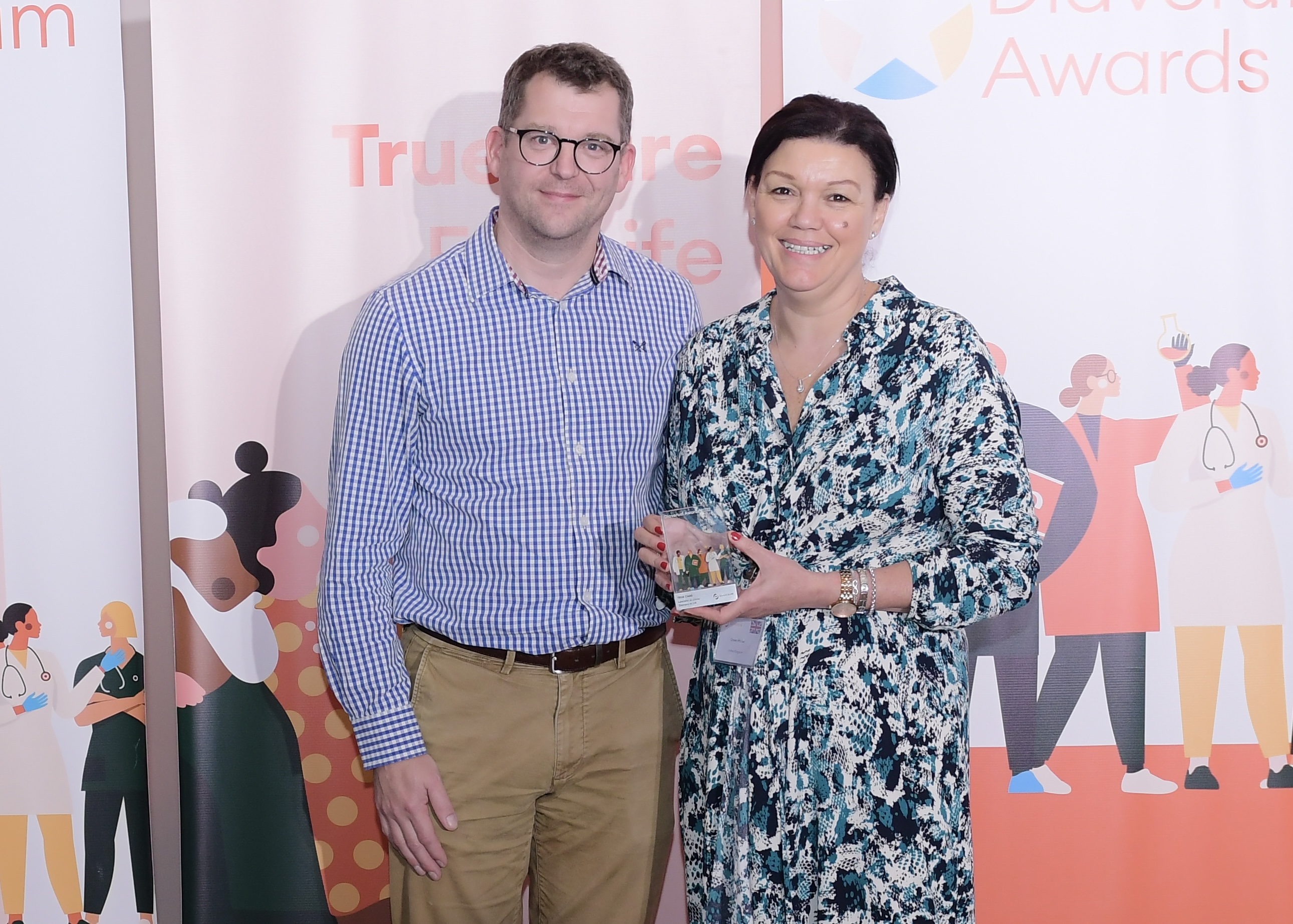 United Kingdom representatives receiving Lewisham Clnic's True care award