Nestled in a quiet corner of one of London's busiest teaching hospitals, Diaverum UK's Lewisham Clinic immediately impresses its visitors with its peaceful atmosphere. Behind the scenes though, it is a buzzing hub of activity, tireless work and an indomitable team spirit – and the setting for a remarkable story that has seen its management steer a young team to achieve a rating of 'Outstanding' by the UK's Care Quality Commission (CQC) within a year of its formation. It is for these reasons and so many more, that led to their receiving the Diaverum Awards' first-ever True care Award. Ruby Shibu, Clinic Manager, and Anne Catipon, Deputy Clinic Manager, explain more.
"I was on annual leave and with my daughters when Lisa (Jordan) called with the news that we'd won. Celebrating with them and being able to show what their mum does was a special moment I'll remember for a long time.
When I first transferred to Lewisham from one of our other clinics, it quickly became evident that there was much work to be done, to get to the best possible place we could. For me, this began with leading through example – I rolled up my sleeves to guide my team through the initial stages and share my knowledge with them. At the same time, I strongly believe that our best work happens when we work together and everyone has the freedom to demonstrate their individual skills; by giving the clinic team space to speak up, encouraging an open door policy and giving everyone a place at the table, we started to see change happen almost immediately. Our internal audits in turn showed a rapid uptick in results – so much so, that the CQC 'Excellent' rating was an affirmation of what we already knew; this is a truly special team, that worked incredibly hard to deliver on its vision of genuine trust between each other and our patients, that's so important in a healthcare setting. Of course, there are still the occasional days where we're 'surprised' by unexpected issues – but I'm proud to say that each and everyone of us takes ownership of the role they have in this Clinic, and we work together to solve those issues.
The respect and trust we have for one another means we're an especially close-knit group. Even outside of work hours, we stay connected through group chats and offer support where needed. Winning the True care Award and having received that recognition from our peers and colleagues from around the world, was a truly humbling moment. It felt we were seen – both a wonderful acknowledgement of the work we've done so far, and inspiration for what needs to be achieved next."

Ruby Shibu, Clinic Manager - Lewisham Clinic, Diaverum UK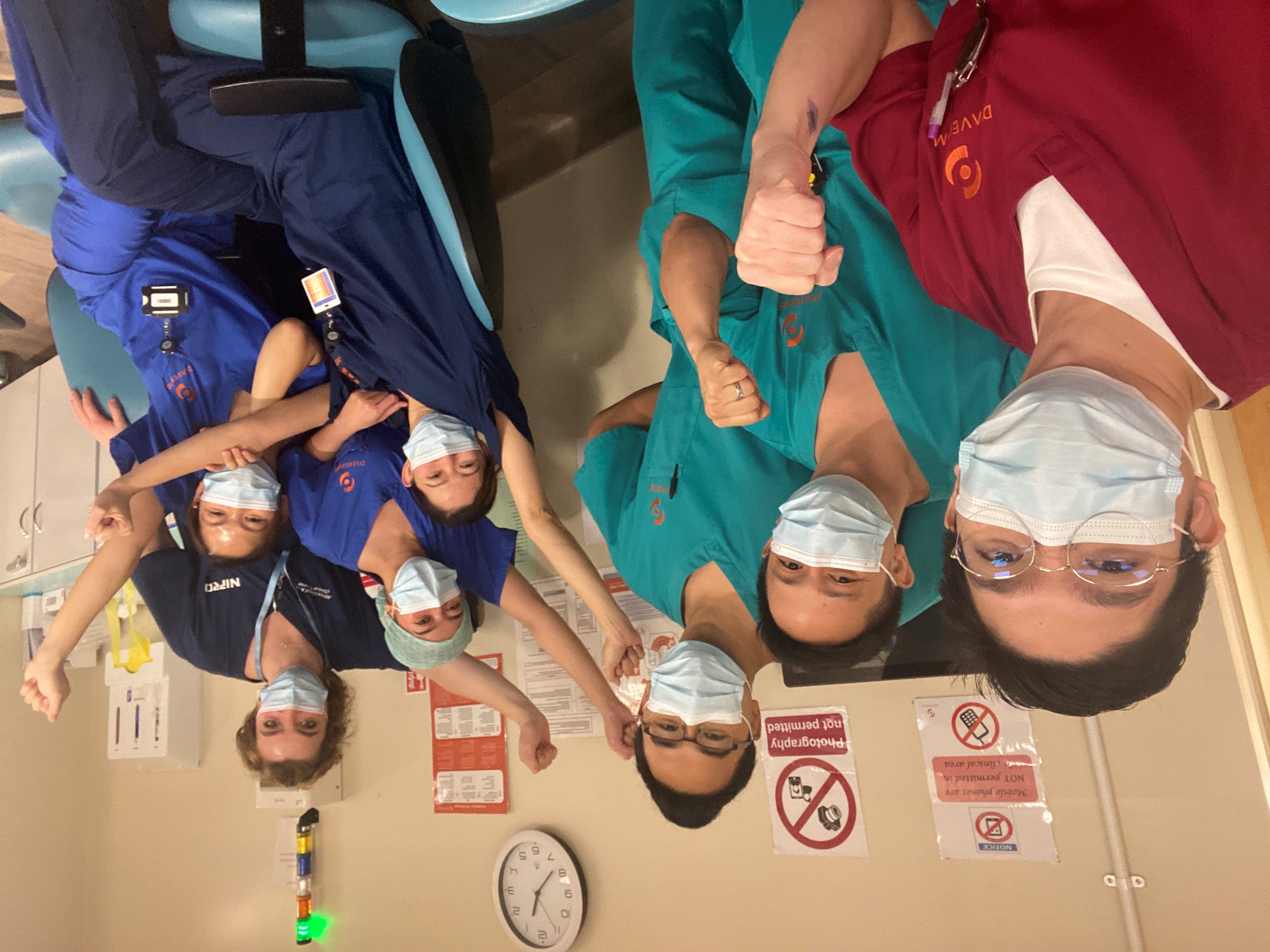 "I've worked at Diaverum for some time now and can honestly say there's something very special about our Lewisham team. We've been lucky to successfully nurture a culture of openness and trust, making for a happy, confident and clinic team. It's absolutely something that our patients can sense and gain much from – it makes a profound difference on their treatment experience and how they feel about being going through dialysis treatment.
This isn't something that happens by chance; when we recruit, I like look beyond the qualifications I see on paper and search for potential team members that embody those values that are so important to us – Competence, Passion, Inspiration. And so, while every person on our team brings a unique mix of skills, culture and experience to the table – we're held together by a common set of beliefs that drive us to do our best work.
The sense of excitement in the run-up to the Awards could be felt everywhere. We were all looking forward to watching the Ceremony and many set up groups to watch it together – although when it kicked off, I was with patients (True care never stops!).
I was actually cannulating a patient when I received the call to say we'd won – there was a lot of shrieking happening on the line! It was such an exciting moment. One of the highlights for me was when our colleague delivered the Award to the clinic from Marrakech, and we showed it to our patients. It's something that belongs to them as much as our team – they're our source of inspiration and what drives us to deliver the best possible renal care, every single day".
Anne Catipon, Deputy Clinic Manager - Lewisham Clinic, Diaverum UK
"When the nominations started to come in for the Awards, I was delighted to see a real mix of individuals and teams from across the UK being put forward – and especially pleased to see Lewisham distinguished from over 430 nominations worldwide.
Ruby is so matter-of-fact and unassuming in the way she talks about Lewisham's achievements, it belies the genuinely phenomenal work she, Anne and the rest of the team there have achieved, and in such a short space of time. The lessons here will be used to strengthen our clinics around the country; over the coming months, Diaverum UK will be launching its 12-month Clinic Manager leadership programme, that will actively encourage peer-to-peer knowledge exchange and best practice learning among our clinics. Each and every one of our clinics has much to share with the rest, and I'm convinced Ruby, Anne and the rest of the Lewisham team will be one of the brightest examples.
Whenever I visit Lewisham, I'm always struck by its atmosphere – I hear patients laughing, talking and asking after our nurses' families and well-being. It goes to show that here, the people we're looking after are seen as actual people, not just patients. To me, that's the definition of what it means to provide True care and I am beyond proud of everyone that works to deliver it".
Lisa Jordan, Country Manager, Diaverum UK