The healthcare market is rapidly evolving. The changes we are witnessing, however, are not only the result of the pandemic, or digital transformation. From the perspective of who receives care, expectations are changing to the point that the key competitive differentiator among healthcare providers is the experience they offer to patients.
This means that patients and families are becoming increasingly engaged in steering their healthcare experiences. In turn, providers that offer highly engaged, integrated and anticipatory care are able to attract and retain more patients.
Developed in 2020, our Global Patient Experience Framework acts as a blueprint that establishes survival and security provision for all our patients, regardless of cultural context, across our global network of clinics.
At the centre of our True care culture is the belief that everyone deserves a fulfilling life, and that each of our patients worldwide should have access to world-class renal care. For us, this goes beyond dialysis treatment – it's a holistic concept that ensures the mental, as well as the physical well-being, of our patients. To that end, we developed the Patient Experience framework.
Implementing our Global Patient Experience Framework
As part of the Patient Experience implementation, a series of workshops have been held with the majority of our markets.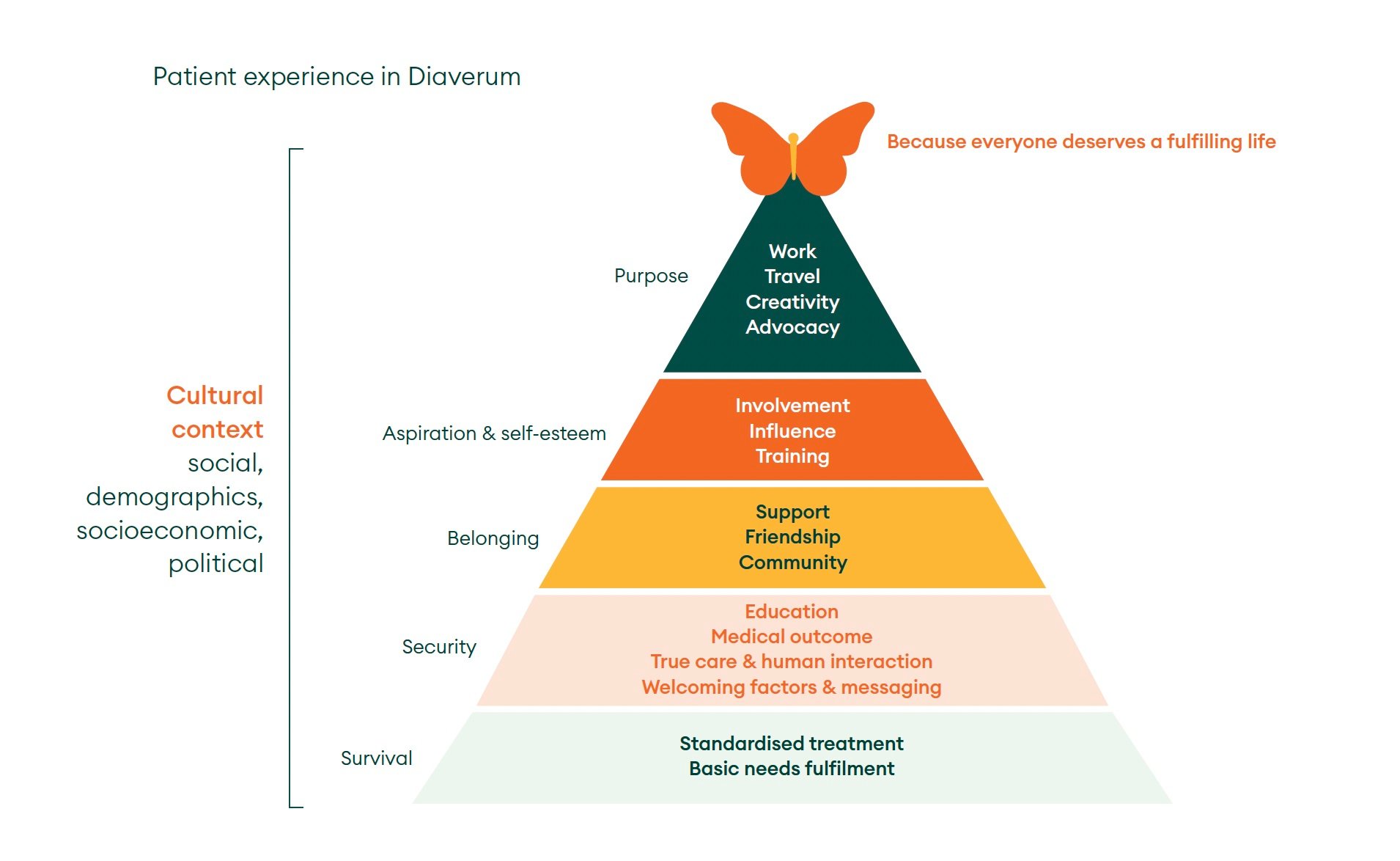 Each of these has been done in a country-led plan, having collaborated in developing patient experience engagement plans to serve as base for their activities. This includes Clinic training material for the patient experience framework, that have been developed and localised in local languages.

During 2021, the framework was implemented in 35 clinics and by end of June 2022 it has been implemented in 177 clinics.

Since then, in our day-to-day interactions with our network of 441 clinics across 24 countries, we have seen great initiatives, including:
Fostering a culture of excellence, delivering patient-centred care, by improving interactions and engagement between patients and staff. This includes our patient experience framework training material for all clinic staff in local languages; our Treatment Guidance System (TGS), which allows for less time spent on patient documentation and more time spent interacting with patients
Investing in new technologies to enhance experience across the patient community as well as their support network, such as the d.CARE app
Recognising service excellence, both on individual and team level
Embracing a data-driven approach to our work. This has enabled us to eliminate problems and replicate success for the benefit of our patients across the world, in recognition of their diverse needs, through such initiatives as the new patient experience dashboard on PowerBI, and our annual, patient-led surveys (Health-related Quality of Life and Patient Perception of Care)
Looking ahead
Patient Experience is a long-term objective that sets out to direct our way of working, with ambitious plans for the coming year.

Workshops with the remaining markets have been rolled out on a quarterly basis throughout 2022, as the framework is adapted to their unique needs and requirements. A patient experience dashboard, that collects data from more than 30 different data points and allows us to track progress and development – as well as plan efforts based on where we need to create a better experience – went live earlier this year on Power BI.
The better we understand our patients' overall experiences and deliver on their expectations, the closer we are to our purpose of enhancing the lives of renal patients around the world and ultimately becoming their the renal care provider of choice.

Michaela Blomstrand
Director Global Patient Experience and Community Affairs