At Diaverum, we take pride in being a trusted and high-performing partner for numerous healthcare systems, worldwide.
Public-private partnerships (PPP) in the healthcare sector are long-term collaborations whereby private providers typically invest in physical and digital infrastructure and the required human capital to provide a service.
PPP contracts are tendered and awarded to the private provider which best fulfils criteria of both quality and competitive pricing. After an initial phase, the duration of such contracts is often extended by mutual agreement.
Diaverum has such partnerships in numerous countries globally, where we operate dialysis clinics on behalf of national, regional or local healthcare authorities.
As part of the PPP arrangements, we invest in the construction of new clinics and/or upgrade existing public infrastructure. We then provide these with state-of-the-art medical equipment and the technology of our proprietary digital solutions.
Diaverum recruits and trains the healthcare professionals who staff these clinics in accordance with our high standards of care. We then deliver our portfolio of services at the contracted reimbursement level, taking full accountability for the health outcomes of our patients.
Our PPP value proposition for healthcare authorities comprises improved access to renal care, enhanced medical outcomes and increased patient satisfaction at lower cost to the public healthcare system.
We are recognised for our long-standing experience and the effectiveness of our care delivery model in these partnerships. We have a successful track-record of PPP tender renewals and extensions.
DIAVERUM IN SAUDI ARABIA
Our long-term cooperation with the Ministry of Health (MoH) in Saudi Arabia to provide dialysis and all associated services is one example of a large-scale PPP agreement.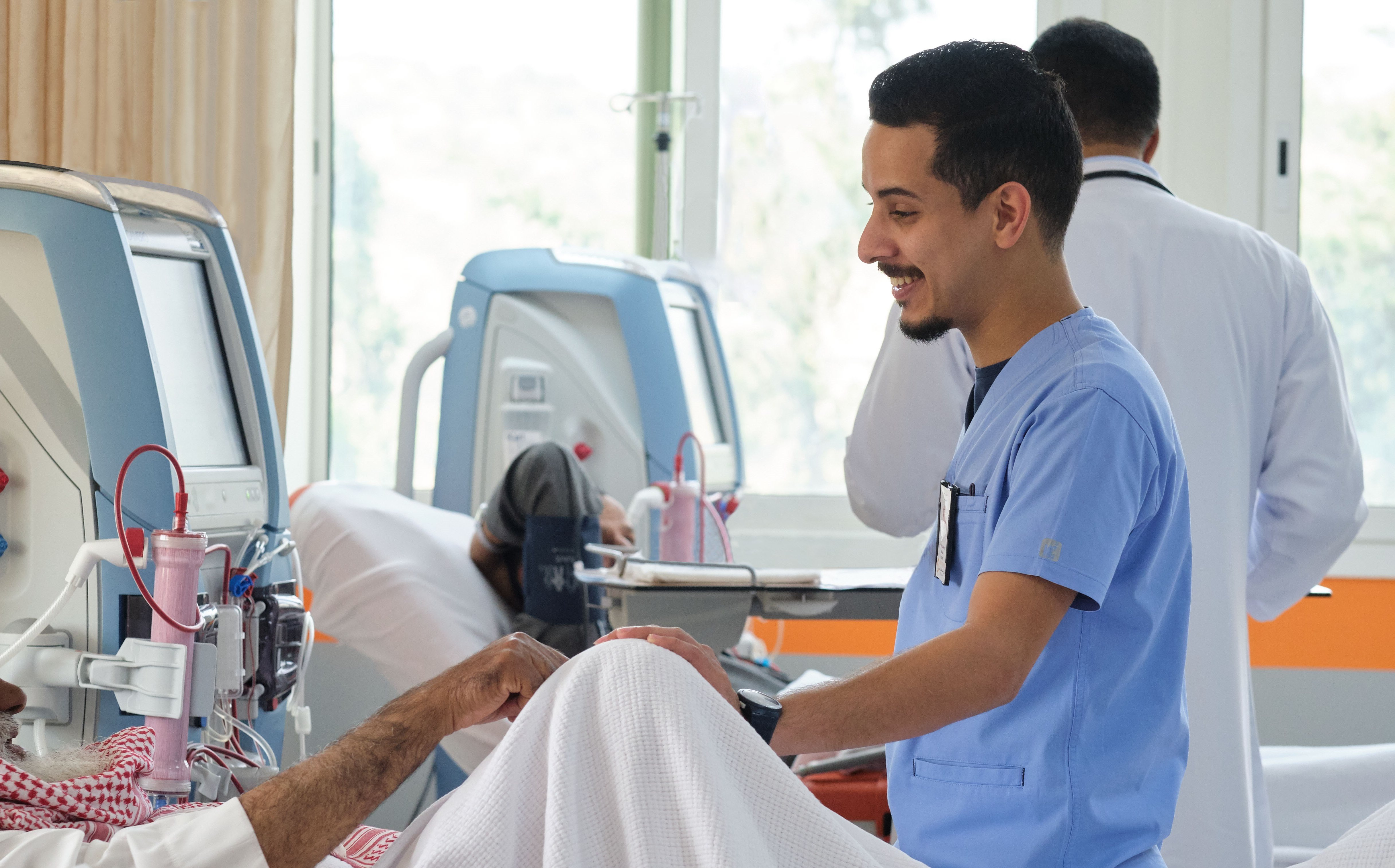 In 2014, we were awarded 50% of the capacity outsourced by the MoH via a public competitive tender. In 2019, we successfully renewed this partnership for an additional 5 years. Key contract specifications include:
40 clinics, of which circa 50% are new greenfield investments to increase dialysis capacity
Care provision in 30 cities across the Kingdom of Saudi Arabia
Extensive scope of integrated dialysis care, including: dialysis provisioning, vascular access surgery and maintenance, medication management, laboratory services, social and psychological patient support
Reimbursement: fixed-fee per treatment, the exact level of which is subject to fulfilment of agreed KPIs
Performance metrics: circa 45 input and output based KPIs governing and measuring adherence to medical and operational performance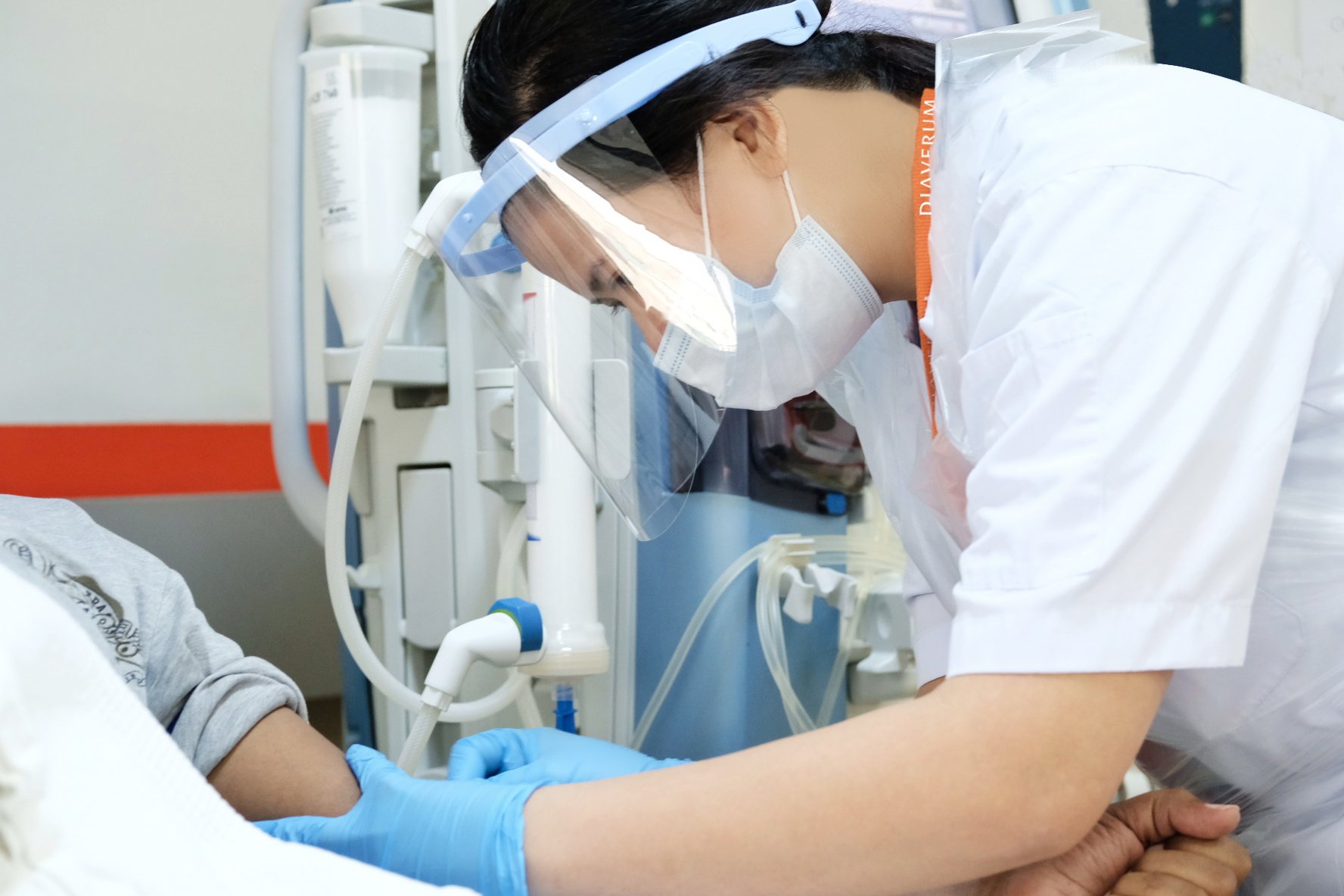 The key beneficiaries of this partnership are Saudi patients and the Saudi MoH:
Individual patients benefit from high-quality renal care offered throughout their country, with improved medical outcomes and a high level of patient satisfaction.
The Saudi MoH benefits from being able to offer greatly improved universal access to care for its citizens, reduced internal administration, optimal cost of dialysis care (competitive tender) and reduced total cost of care per patient because improved medical outcomes reduce hospitalisation rates.
Based on our PPP track-record, we are well-positioned to work closely with healthcare authorities in other countries to provide a high degree of access to consistently high-quality services. We can offer better medical outcomes for patients at a lower total cost of care.
Community outreach and health literacy in Iberia
At Diaverum, we engage with local communities to educate patients, their family members, friends, and caregivers about kidney disease
Discover more
Life-enhancing renal care
We believe that every renal care patient deserves to live a fulfilling life! That is our promise to our patients and the society, and that is why our care delivery approach is based on each patient's entire life situation.
Explore our value proposition
Diaverum digital
A suite of digital platforms and applications designed to improve treatment effectiveness, efficiency and medical outcomes. Transforming renal care, making it accessible and personal
Discover our digital solutions
Our care delivery model
At the centre of what we do is a highly standardised proprietary Care Delivery Model, based on five pillars of excellence.
Explore our care delivery model