What is value-based healthcare?
Value-Based Healthcare (VBHC) focuses on optimising the relationship between patient outcomes and the cost of treatment, thus bringing value to patients and payers in an efficient manner.
Value is defined as patient-relevant outcomes over costs per patient to achieve these. All are measured in standardised ways using evidence-based approaches.
The international consortium for health outcomes measurement (ichom.org) have defined a set of outcomes for patients with Chronic Kidney Disease along four areas: treatment specific outcomes, survival, patient-recorded health and wellbeing, and burden of care.
According to Professor Michael Porter, who introduced the concept of VBHC, the following components are critical to the model:
Care providers offer a full cycle of care for a defined medical condition via integrated practice units (IPUs) in order to achieve well-defined evidence-based outcomes
Payments are made through either capitation or bundled models to reflect value
Geographic expansion of care excellence further improves outcomes and controls costs
Contemporary IT systems and standards must be developed and maintained
Porter, M.E. 2009. A Strategy for Healthcare Reform – Toward a Value-Based System. The New England Journal of Medicine 361:2
Why a value-based renal care approach?
Chronic kidney disease (CKD) is a complex condition.
Most renal patients are older; the average age of a patient undergoing dialysis with Diaverum is 64. They may have several comorbidities and some may also be struggling with mental health and social or environmental challenges.
Models of care for CKD patients are often fragmented: care may be provided separately for individual components of the disease, which reduces efficiency and places a substantial economic burden on healthcare systems.
Diaverum believes that renal care will strongly benefit from evolving towards a value-based healthcare model.
Value-based renal care can be designed to cover the complete cycle of care for CKD patients, from prevention to renal replacement therapy, or focus specifically on dialysis and associated services.
The objective should be to improve the health and well-being of targeted populations and increase care effectiveness and efficiency.
Healthcare providers should aim to deliver defined outcomes by using integrated care delivery models. Reimbursement should be connected to quality targets reflecting what matters most to patients.
Data availability and digital approaches will in turn promote best care and ensure transparency.
Integrated dialysis care, a step towards value-based renal care.
The integrated dialysis care model takes full responsibility for the entire dialysis service, including all key related services such as vascular access surgery and maintenance, medication management, laboratory provision and coordination of patient care.
Placing this broader responsibility for patients' needs with specialised dialysis providers leads to better outcomes for patients and lower costs for payers. Moreover, providers are incentivised to innovate and continuously improve care.
The reimbursement model is moving away from fee-for-service to either capitated or bundled models. Payers thus share risk with providers and costs are connected to well-defined medical outcomes.
At Diaverum we have a strong track record of successful implementation of integrated dialysis care models, for example in Portugal, Saudi Arabia and Spain.
Diaverum integrated dialysis care in Portugal.
In Portugal, we operate dialysis clinics on behalf of the Portuguese Ministry of Health, with a wide service scope covering dialysis treatments, medication for dialysis and related comorbidities, laboratory and other diagnostic tests, vascular access management and surgery, and other aspects of patient care including nutritional and psychosocial support.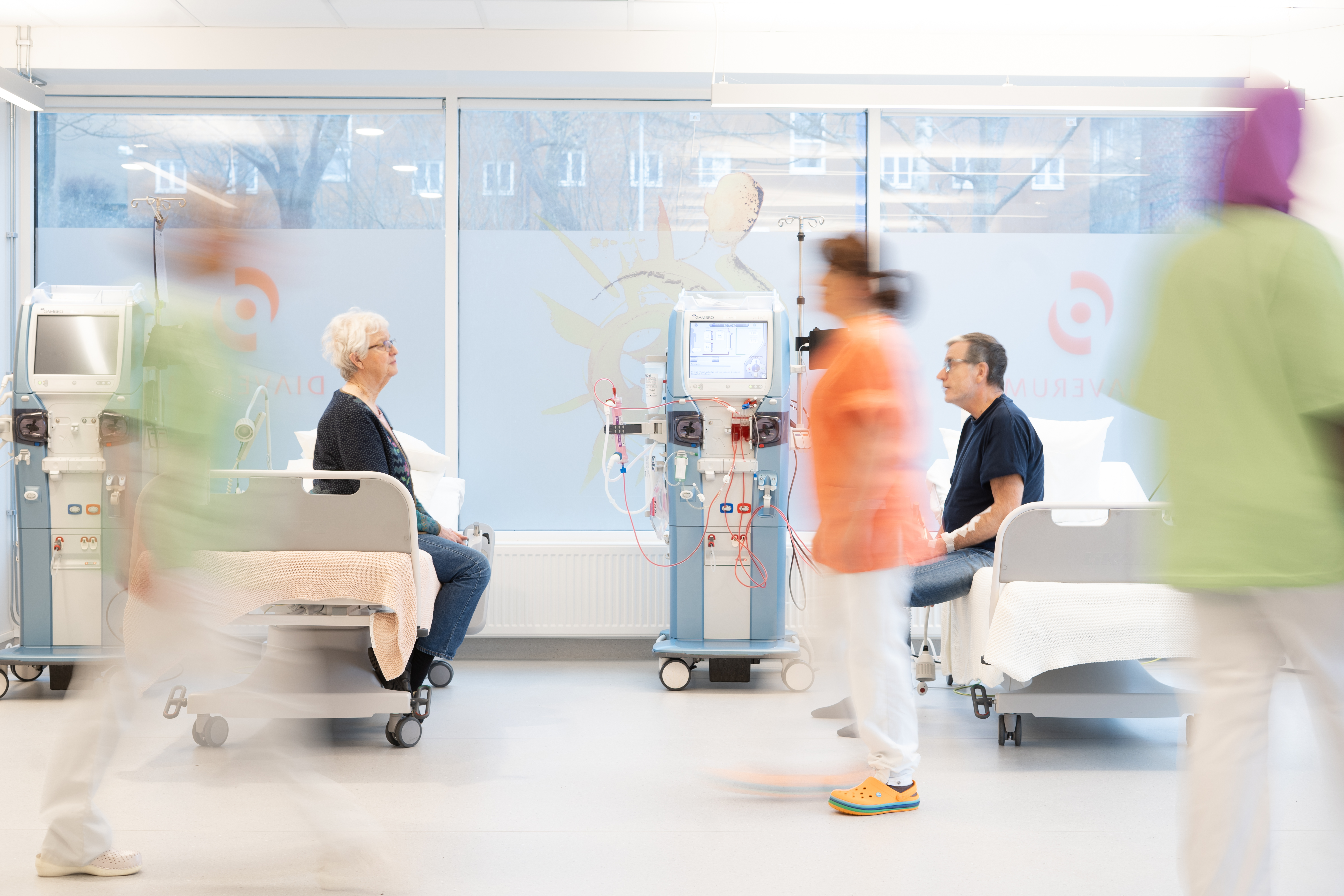 Reimbursement for our services is by a capitated model, where payment is a fixed-fee per registered patient, per week. This fee covers all the above services and is received subject to the fulfilment of well-defined quality KPIs.
This model has demonstrable benefits to all stakeholders. These include:
Healthcare authorities reduce their total cost of care for haemodialysis patients, have clear visibility of costs and a reduced administrative burden.
Patients receive an improved level of care, including coordination in one place.
Diaverum has better overall control of patient care and can efficiently provide them with the best possible care and achieve the best medical outcomes.
The Department of Public Health at the London School of Economics (LSE) has conducted an independent review of the Portuguese model.
They concluded that the Portuguese model led to continuously improved medical outcomes with reduction of the total cost of care for the Portuguese healthcare system, despite a complex dialysis population (older and with more comorbidities).
Download a presentation of the report here.
We believe that integrated dialysis care models, like that in Portugal, are the foundation of value-based healthcare for patients with Chronic Kidney Disease and come with significant medical and economic benefits.
Our value proposition
Benchmark dialysis services, consistently delivered to every patient in each of our clinics worldwide, based on a culture of true care. Because everyone deserves a fulfilling life.
Explore our value proposition
Our care delivery model
At the centre of what we do is a highly standardised proprietary care delivery model, based on five pillars of excellence.
Explore our care delivery model